And thirteen million mouse clicks later, I was taking a bow onstage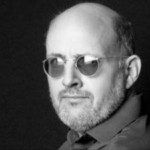 at Carnegie Hall… A very special moment, of course, but not only for the obvious reasons. There was something more that night than the honor of being a guest composer in the Venezuelan segment of the program conducted by Dudamel, on his second evening, opening the 2016-17 season. The millions of mouse clicks were but a fraction of those required to create all kinds of works for El Sistema over several decades: didactic, serious, chamber, orchestral… cantatas, children's symphonies, adolescent symphonies, large tropical and mahlerian adult ones, Caribbean overtures, frog-and- mosquito bagatelles, Anacondas, Afro-pizzicato puzzles, high density South American sonatas, a leaping Jaguar cello suite… A long story.
That night the piece was Hipnosis Mariposa, the most informal commission in the history of music, I guess. Walking out of a concert in Caracas, at the end of July 2014, one of the managers of El Sistema yells at me from a distance: "hey, Gustavo wants you to write…I don't know…something…on a Simón Díaz song, for November… December, not sure yet". Commission noted. The late Simón Díaz is perhaps the best known singer songwriter of bucolic Venezuelan songs, based on traditional genres. Dearly remembered by audiences of all ages, a famous children's TV-show host and captivating storyteller.
September, I sketched; October, I finished the score. November, the premiere went extremely well, thirteen minutes of orchestral music, very warm reception (minutes count in composition); the audience in Caracas likes it when symphonic works speak their language. I knew it would be easy when I started work on the song I had chosen, a song everybody knows, with a hypnotizing 5/8 time signature; I'd sung its lines hundreds of times, so I was able to paint my illumination on that canvas without too much pondering, sans souci. But quite frankly that ease hadn't been easy to reach; it took 40 years of exploration. Transposing intimate Venezuelan music, designed for the little four-string guitar -the cuatro– to a symphonic medium, keeping the freshness of morning dew on the leaves, the lightness of a simple song without being dragged down by the pompous proportions of a full orchestra requires some skills. You're not just making an arrangement, pouring chords and melodies into a bigger mold. You need skills that will take the orchestra, and eventually audiences, on a voyage to a very special musical world. And I guess this is why Hipnosis Mariposa was chosen by the Simón Bolívar Orchestra for its world tour that filled Carnegie Hall in early October. I myself would have picked another work from my catalogue for that tour, a "serious" one, loaded with more complex Latin American statements. Instead, the orchestra chose the piece based on that Venezuelan children's song. A meaningful choice.
When we say Latin America we think youth. Countries with the virtues and the problems of young populations; hope, but also endless needs; it's life on the edge of scarcity; food, planning, education…Arts! Someone in New York writing about this Venezuelan orchestral tour noted that these players weren't the same thirteen-year-olds who bedazzled the BBC Proms a good decade ago, and quickly went on making rather facile comments on disastrous politics and falling oil prices. While this is an undeniable fact, that thirteen year old players, twelve years later, should be nearing thirty and be judged as such (and they fare very well), it is still quite amazing to see, beyond basic age rankings, the formidable trajectory of an organization after 42 years of constant growth, in the flakiest continent for long-term planning, the least-consistent for keeping good education on course. The list of foes is familiar: massive corruption, trafficking, violence, illiteracy, and so on. The political funambulism, the huge engagement required in South America to maintain such an institution progressing across tumbling regimes and governments, keeping the flame alive until it will hopefully reach the highest world standards and, beyond that goal, until it manages to transform the way good part of the world sees, plays, listens to, and uses music for education, is deeply misunderstood. It cannot be judged properly from a distance. Inside, it's political tightrope on a podium, dodging the looming destruction of an institution which has served hundreds of thousands of kids on a daily basis, in a country where public schooling has literally imploded.
After granting a prize for sheer persistence and formidable local expansion to a South American educational system—the only one in history to be admired and emulated worldwide—the most obvious recognition Western concert music really owes El Sistema should perhaps be for resuscitating the limbs of its aging and stiffened body; somewhat in the same way the Early Music revolution shattered the postwar era of bleak standard classical performance. But what happened to Western concert music?
I was recently listening to a French radio commentator speaking about a new exhibition in Paris: The Art of Peace. In substance he said that peace treaties throughout history were like an art form: the style, the choice of words, the way things were named and tied together in a document. The document proper, bearing wax seals, ribbons and proud calligraphy, was often an impressive object in itself. The language of these treaties, of course, was remarkable; artfully shaped to create the intended entente. Yet since 1945, namely in the treaties of and after World-War II, mankind was swallowed by technocracy; human acts had to fit in folders and filing cabinets and be expressed in metallic, cold and grey terms. Where beautiful language was previously required, an uninspiring typewritten memorandum was now the norm. Beauty was out; efficacy and mathematical quantifying were in.
A similar shift seems to have taken place in composition, in universities and conservatories of the Western world, after the war. Cultural budgets, and of course the contents they supported, were forced to mimic scientific packaging in order to pass. The notions of taste and beauty, so hard to justify and explain to technocratic managements that controlled everything, were discretely evicted and replaced by numeric and technical evaluations; music for the eye and the report. Audiences, with their needs for schmaltz or fun could listen to vaudeville, Broadway, Brahms, or jazz (or, God forbid, Rock 'n Roll!) while rocket scientists built the mathematical concert prodigies of tomorrow. Cultural ministries and administrations followed and became progressively allergic to The Artist, the unpredictable, but above all the arbitrary. They were frightened by unfathomable values, they needed railings, justifications. For that purpose they installed an unbelievable system of art doctorates, as if these degrees had any purpose other than relieving them from taking the responsibility of exerting personal taste in the arts, from having inclinations for something, or anything. Art was finally graded, academically.
A formidable surge in classical performance competitions was also used to insert Olympic style measurements to impose parameters, as the deciding aristocracies vanished and were replaced by cultural bureaucrats. A very strange process of classical repertoire freezing and standardization on one hand, and an avant-garde, code-shattering technocratic seizing of cultural power, on the other, destroyed the organic life of concert music. When concert audiences were not parked on the safest rails of the repertoire, they were intimidated, stripped of their rights to like or dislike; you had to understand an importance. Great new music was now in the hands of experts who would explain it; pleasure was not in the picture anymore, as figures like Boulez insisted on their allegiance to Pascal, the austere, anti sensuous philosopher, the enemy of pleasure.
This cultural mindset eventually took over, but the Death of Classical Music, as explained rather depressingly by Norman Lebrecht in his book, was also a complex economic phenomenon: baby boomers filling Shea Stadium to hear the Beatles while their parents listened to Ormandy on their Hi-Fi. This tectonic cleavage grew, worsening things for concert music, until digital technology and CDs brought back entire catalogs of dead performers, stripping living ones of recording revenue, and finally choking the bins of Tower Records to death.
Meanwhile, in Venezuela, one of the most amazing musical countries in the world, where African and Hispanic roots blended with Amerindian voices, a man many deemed insane was handing out hundreds of symphonic instruments to kids, pulling oil money out of government agencies to fund the most amazing educational revolution, based on classical symphonic music. Doctor Abreu's quiet persistence paid off.
This is where the three stories intersect: the fate of Western concert music, the worldwide recognition of El Sistema, and my personal trajectory as a composer.
I've often described the four decades of El Sistema as a lengthy process of translation; the conversion of the entire Western symphonic performance playbook into Venezuelan and Latin American terms. A monumental transfer of techniques and cultural knowledge from the advanced Western industrialized nations to a relatively small nation of extremely musical people. In return, the orchestras of El Sistema re-injected the vital sap of lost oral traditions into Western music; the energy of Afro-Caribbean rhythmic culture, dance and syncopation, and of course the spontaneous energy of youth flowed into a repertoire that was running out of steam. Fresh readings of old works, unhindered by decades of routine performance, stripped off coats of old varnish, bringing new life to everything from Tchaikovsky to Bernstein. Listen to Richard Strauss in Caracas and you'll understand what I mean; it's being invented right there, sparkling, real live music. Not a museum piece. European audiences rediscovered the excitement of seeing players actually enjoy playing symphonic concerts, having a blast! Even what could be seen as naivety, Venezuelan kids dancing on stage, was changing the chemistry. They were not the jaded, safely established tuxedos playing on autopilot. Some might disagree on the exact causes, or even reach, but it's undeniable that there was a global symphonic warming after Dudamel and his orchestra toured the world. Box offices will confirm.
But the content of those tours was not Latin American, few pieces were chosen from the modest inventory of symphonic works the continent can proudly display today, for many reasons, the first one being the stiffness of local conservatories and their slow moving glaciers, precisely the ones El Sistema bypassed to thrive. American composer John Adams told me in 2008, after seeing an impressive El Sistema showcase in Caracas, centered on Rossini and Beethoven: "you could try to become the Venezuelan Bartok." Kind words, but my homework that day was not on display, it was hidden in my satchel, and there was still a lot of to do to become one hundredth of a Bartok anyway… This is a vast subject.
The struggle to have Venezuelan symphonic works played is not only a struggle to get more rehearsal time for unplayable stuff; it's finding the confidence to defend a language, once you've found your voice. Western concert music has quietly set parameters of universal musical progress, and the rest, meaning everything outside its glorious history—and borders—is "noise." The palette of local colors, forms and textures, even when it manages to escape simple folkloric triviality, is not given much artistic credit. South Americans in their noisy fiestas are often labeled intellectual lightweights, and when they follow the West, mere imitators; so it goes. If a British composer gets rhythmically excited, he is brilliant, funny; if he's South American it's redundant, it's a drag. Or it just becomes a fleeting fad for tango and spice, when the chef whips up a pleaser. One needs to escape the dangers of making symphonic tropical salon music to reach a point of abstract cannibalistic saturation, or dive into Amazonian weaving complexity. Rarely heard. The coexistence of the most diverse archeological strata in Latin American cultures, from Stone Age to high-tech silicon silliness, gives composers a lot to work on; not merely for posturing, it's sincerely a very rich background where academic music is totally absent, and deaf. Yet Mendelsohn is in our ears next to shamanic chanting, Salsa big bands and Afro-Venezuelan descendants of Baroque Hispanic harps; all seen and felt as contemporary music. There is no Historical Imperative; if it's played it's today's music. Time does not travel on a straight line in one direction, Wagner to Webern to Xenakis, then to Y and Z… Time is circular. Every traditional or hybrid musical language in Venezuela -and Latin America- has a special grammar, a contemporary presence, a set of instrumental idioms, a palette of vocal styles, a tempo, a mood. There's an amazing laboratory of oral traditions that recombines musical DNA of everything from Viennese music to drumming from the ancient Gold Coast of Africa, Renaissance guitars, Amerindian maracas, Bolero, Flamenco…something from these diverse cultures, in abstract cocktails or served straight up, will inevitably find its way into the symphonic body, requiring a different kind of listening, feeling and understanding. Mere transposition to a symphonic medium, when it's well done, exposes amazing musical devices. Imagine when transfiguration, recombination and freehand design intervene. The possibilities are simply volcanic.